A Different World
Welcome to a hotel chain that is leading the way in accessibility and integration to make tourism possible for everyone.
At ILUNION Hotels we step into the shoes of those who view their different capabilities not as barriers, but as endless possibilities. Into the shoes of those who day after day face the challenges posed by their disability.
We understand the motivation, dedication and effort it takes because 40% of those who form part of this project have some form of disability.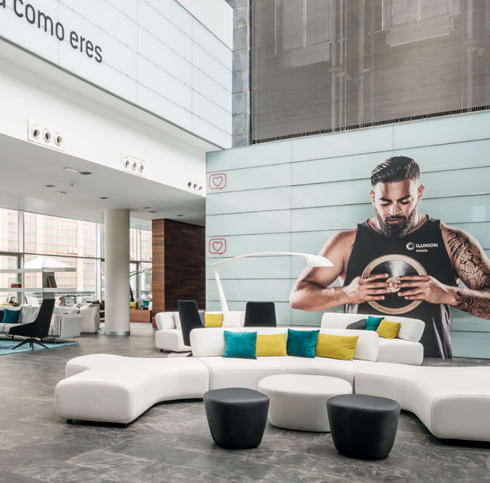 AN ACCESSIBLE WORLD

We are leaders in accessibility. This commitment endeavours to remove both physical and mental barriers frequently encountered by people with disabilities.

A SUPPORTIVE WORLD

Our hotel chain is a leader in workforce integration of people with disabilities.

A SUSTAINABLE WORLD

ILUNION Hotels is the only hotel chain in the world with the QSostenible certificate.